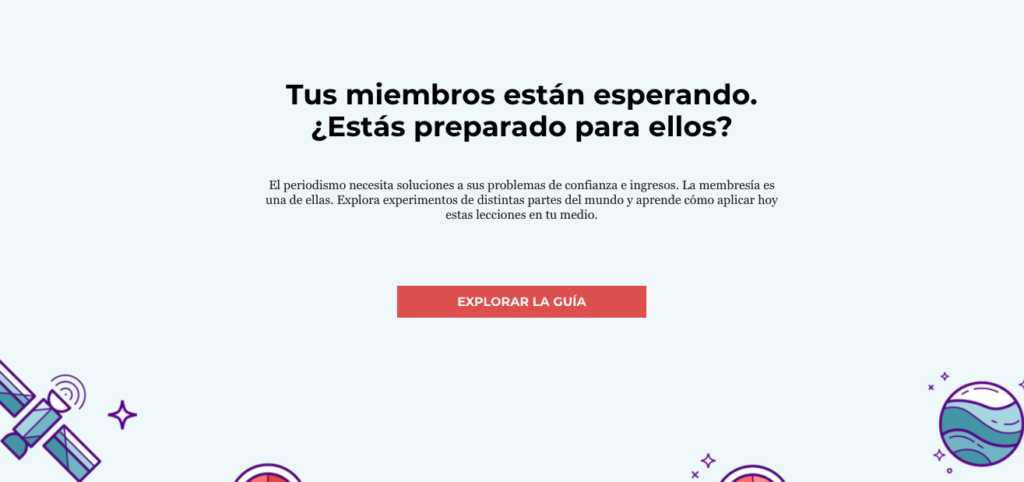 Organization: Membership Puzzle Project (U.S.), a public research project that studied how news organizations can turn their strongest supporters into members, who then help sustain the journalism.
Year: 2020-2021
Link: English | Spanish | French
How it works: The guide offers practical, tactical advice on designing and implementing membership strategies and workflows. It also features 36 case studies where newsrooms from different parts of the world share their lessons on membership models or memberful routines.
My role: After working as a research assistant for MPP, I wrote a case study on how Argentina's Página 12 built a community in the comments. In 2021, I translated all the case studies into Spanish and helped coordinate the French translation.